The Ladies for Liberty have a number of items available for their fan base---from CDs to patriotic bags and jewelry! Please contact Wanda Martin via email: wanda@ladiesforliberty.com with your name, address, telephone number and your order. We will respond with an invoice and ship date as soon as possible. We truly appreciate your support!
Ladies for Liberty Merchandise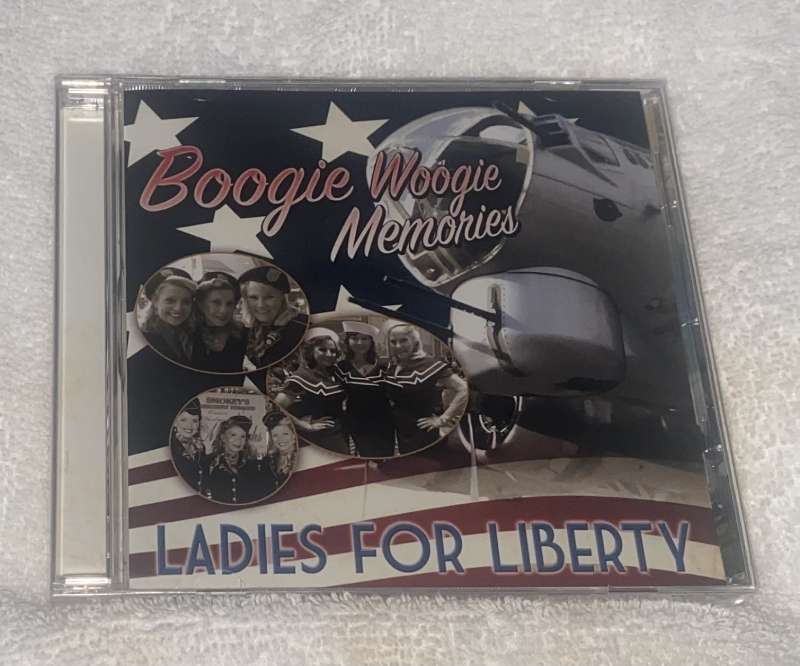 Boogie Woogie Memories--a great CD of Andrew Sister's hits brought to life again for your enjoyment! Boogie Woogie Bugle Boy, Bei Mer Bist du Schoen, Rum and Coca Cola, Apple Blossom Time.......all your favorites! $12.00 plus shipping and handling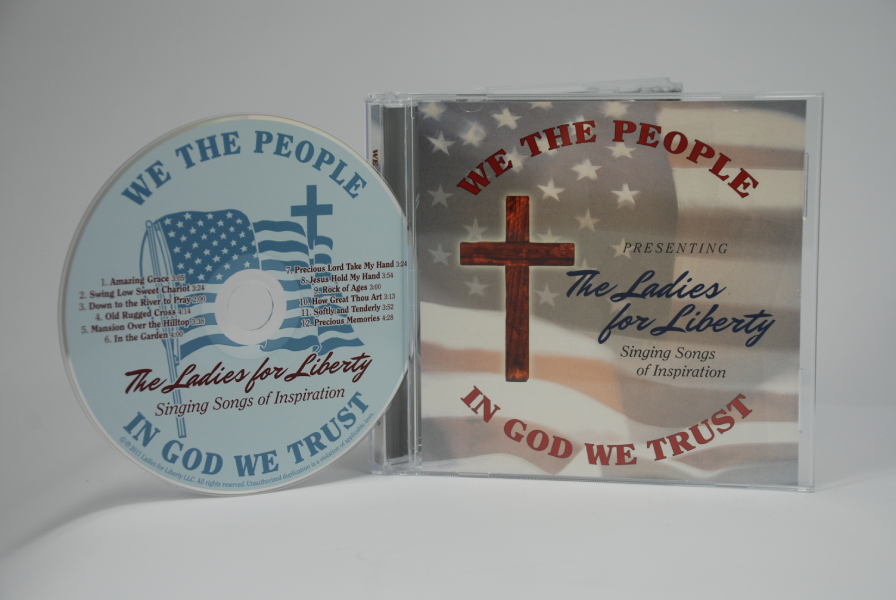 We the People-In God We Trust--a beautiful 3 part harmony rendition of older hymns that will bring back memories from long ago....Amazing Grace, Mansion Over the Hilltop, Swing Down Sweet Chariot, Down to the River to Pray......$12.00 plus shipping and handling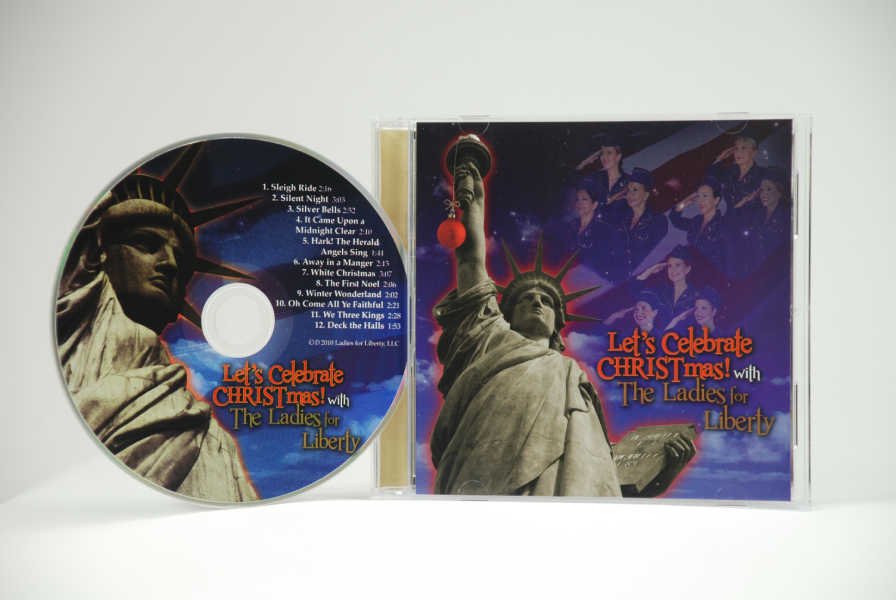 Let's Celebrate Christmas! A great CD to play during the holidays while the snow is falling and decorating is in progress, drinking a little eggnog! All your favorite Christmas songs! $12.00 plus shipping and handling
A Deal! Buy all 3 for $30.00 plus shipping and handling!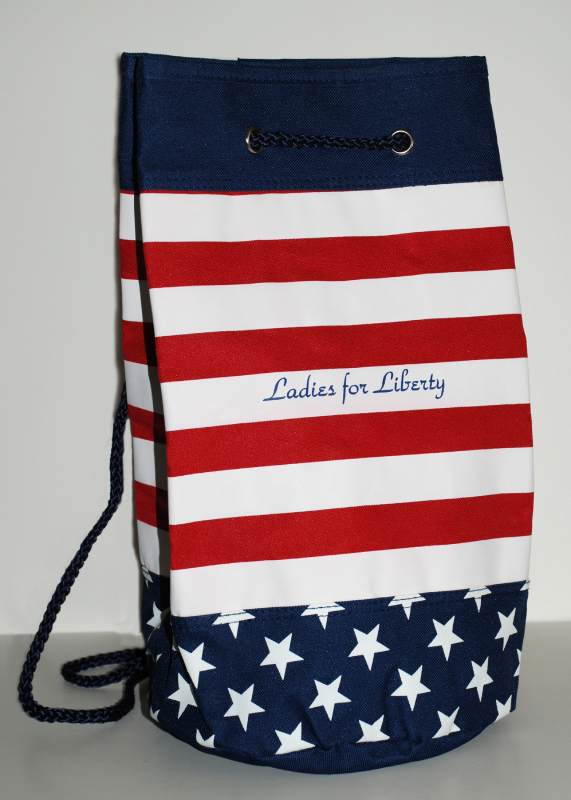 Liberty Bag--A great flag drawstring waterproof bag to carry necessary things that you will need at any outing such as airshows, concerts, to show your patriotism!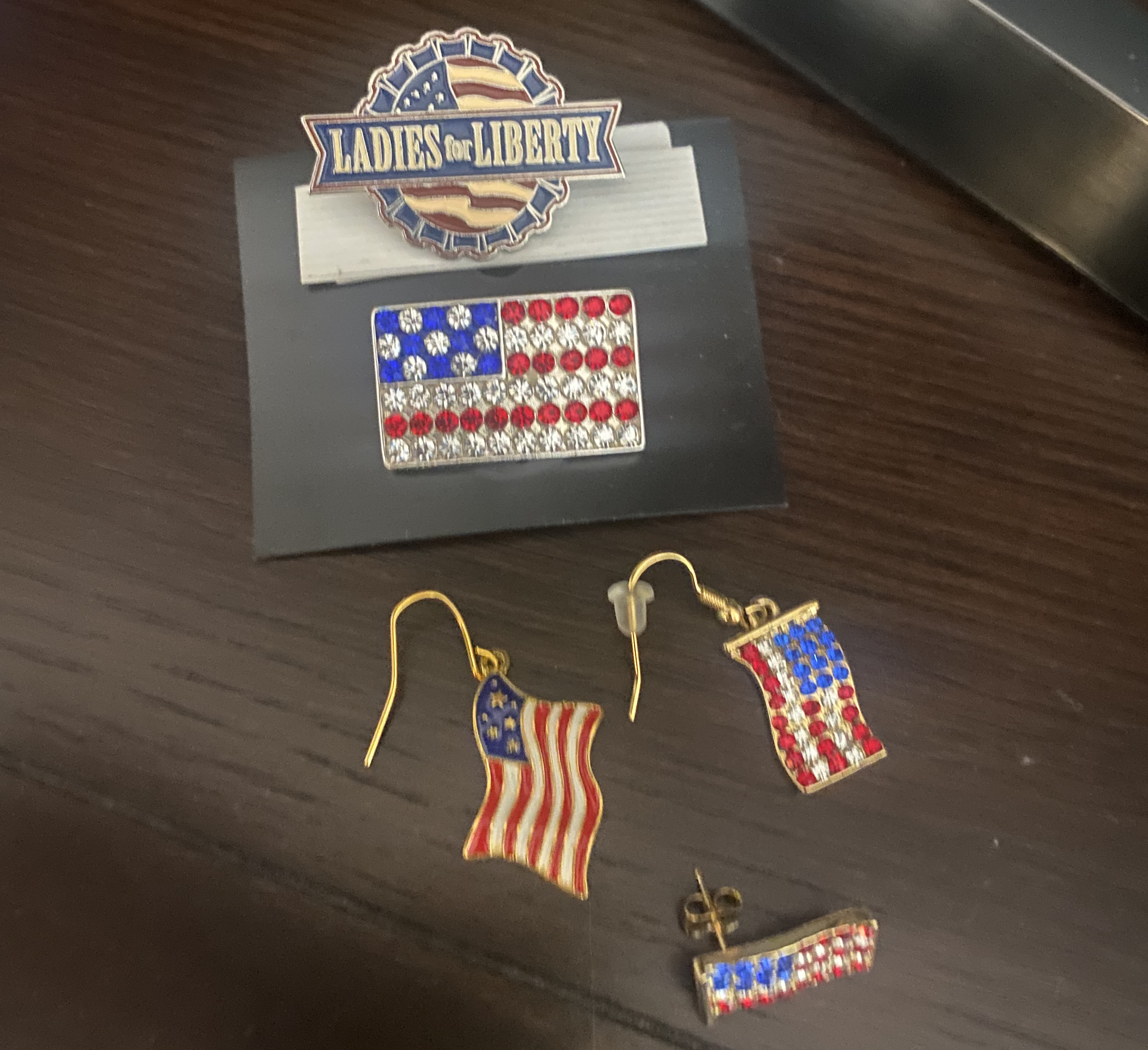 Flag Jewelry-While in stock, we will have beautiful earrings and pins that are hard to find when you need them! Take some home for gifts!